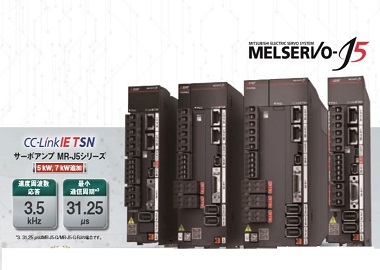 It has been more than half a year since Mitsubishi's latest J5 series servos were released. Recently, Mitsubishi has further enriched the product line.
1. The motion module RD78GH that can control 128/256 axes is launched。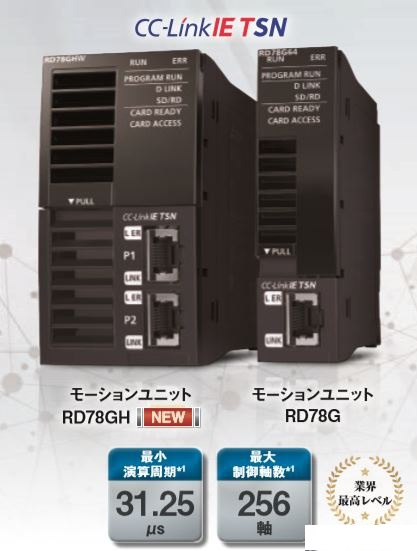 2. The motor & driver product line is expanded to 7KW, motor with safety encoder.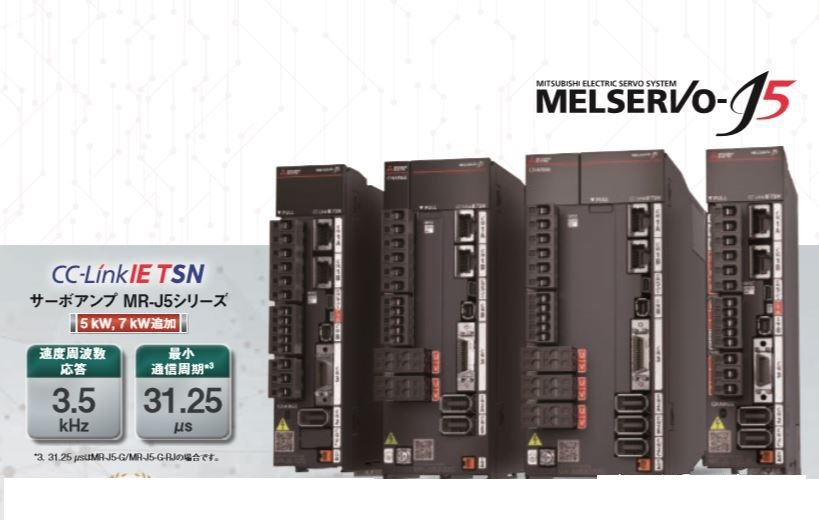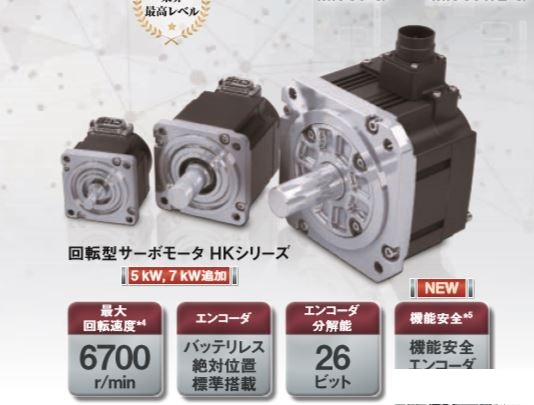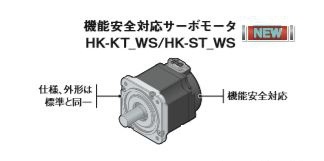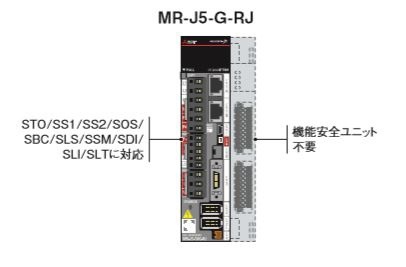 In addition to the existing STO/SLS/SS1/SS2/SOS/SBC functions
The following three security functions have been added:
①SDI safety rotation direction limit
②SLI safety movement limit
②SLT safe torque limit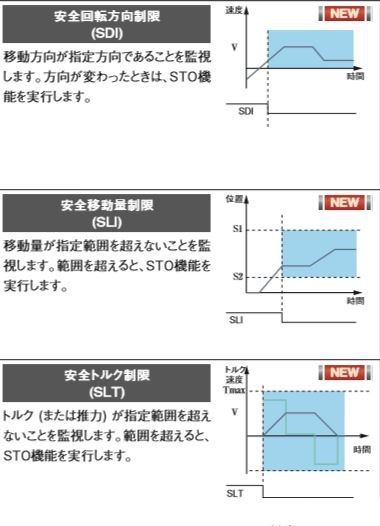 3. Further improve the function of prevention and preservation
The motion module can record the real-time command value and feedback value of all real axes when a fault occurs ,
Easy to compare & confirm the cause of failure
Can be analyzed by Mitsubishi's graphical software GX Log-Viewer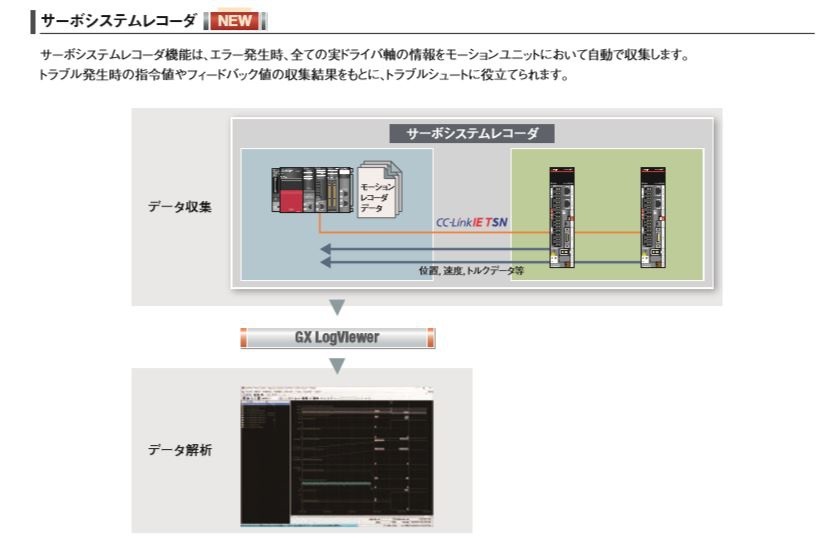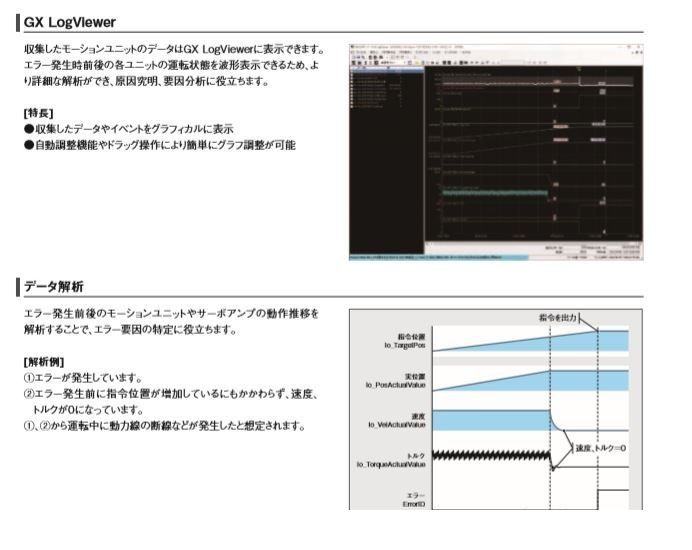 4. Real-time data monitoring function
The 32-point data of the motion controller can be monitored in real time remotely, which is convenient for debugging and fault maintenance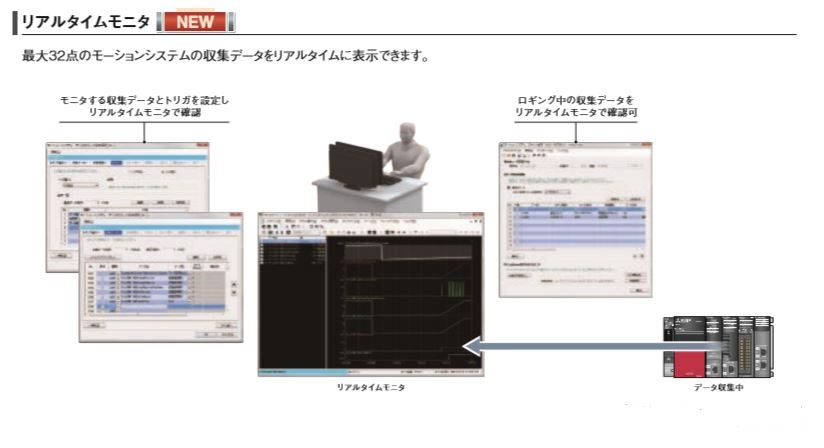 5. The device can be simulated through GX WORKS3, and the program can be debugged without actual conditions.
6. Start sales of encoder & power supply single connector single cable/dual cable connector.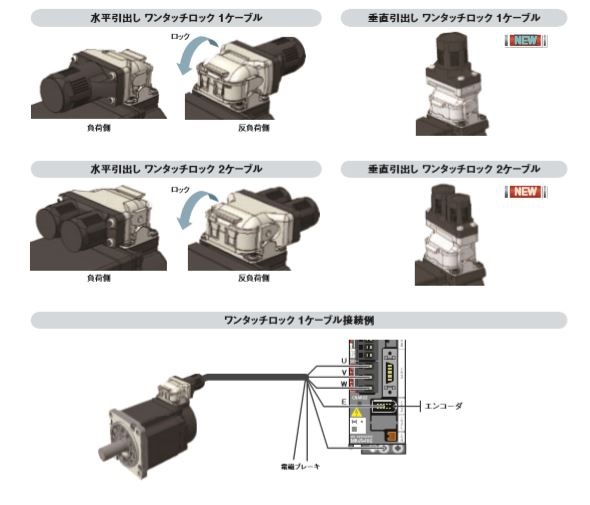 7. Motor with reducer
Covering HK-KT&HK-ST series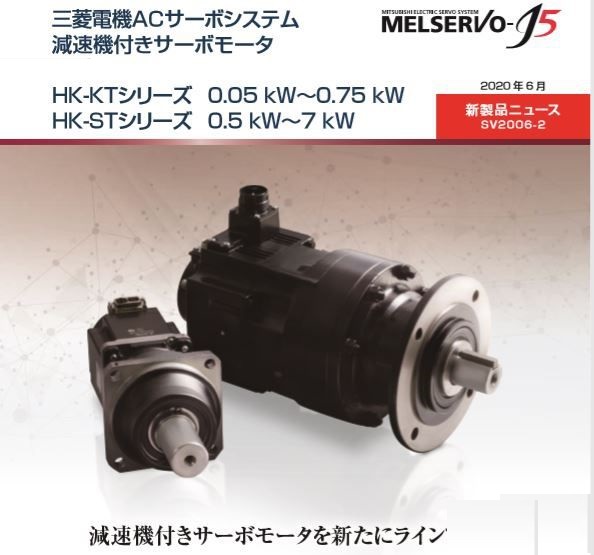 8. Sale of partner products
①Slip ring (NSD) supporting TSN protocol